e-language – New ways of looking at learning
See on Scoop.it – We learn here!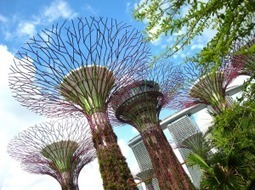 From its opening, theICTLT Conferenceset the stage for discussions of ICTs in education by integrating the work of Singa-porean students – which ranged from creating robots to creating animations – into the conference proceedings. Key themes which emerged over a range of plenaries, spotlight sessions and concurrent papers included the need for a shift of mindset to develop educational approaches relevant to students and their future in a rapidly changing economy and society; the need to focus less on standardised tests and to encourage creativity and entrepreneurship; and, of course, by the need for educators and educational leaders to become, and remain, learners, in order for this to be achieved.
Photo by Mark Pegrum (CC BY 3.0)
See on elanguage.edublogs.org